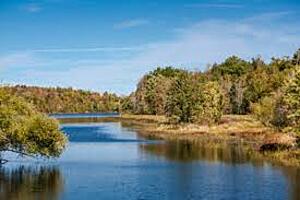 Friends of the Napanee (Ontario, Canada)
You need to be registered to request to join groups. Sign Up
About
The FNR is an environmental interest group comprised of landowners from across the Napanee River Watershed. Founded in the Fall of 2016, the group meets bi-monthly for education and information sessions which are open to the general public.
The group is interested in preserving the relatively pristine nature of the watershed, its tributaries, rivers, and lakes.
We tend to arrange speakers who are excited to share their experience, knowledge, or expertise in helping us to act as good environmental stewards.
Testing Protocol
Water Rangers Freshwater Explorer Program
Members (1)
Last Observation Fri, 27 Oct 2017 11:00 UTC
Locations & Observations
| Locations | Last observation made | |
| --- | --- | --- |
| Napanee River (between Yarker and Camden East) : O'Keeffe property (3861 County Rd 1E, RR2, Yarker) | 2017-10-27 10:00 UTC | Contributed 8 of 8 Observations |
| Napanee River, Ontario : Downtown Napanee at the Centre Street Bridge | 2017-09-09 14:30 UTC | Contributed 2 of 2 Observations |
| Napanee River, Ontario : Halfway between Yarker and Camden East, Ontario | 2017-09-01 18:50 UTC | Contributed 2 of 2 Observations |
| Napanee River, Ontario : Hamlet of Camden East, Ontario | 2017-09-01 19:10 UTC | Contributed 2 of 2 Observations |
| Napanee River, Ontario : Minks Bridge, NE of town of Napanee | 2017-09-09 13:45 UTC | Contributed 2 of 2 Observations |
| Napanee River, Ontario : NE of Petworth, Ontario at the end of EW section of Petworth Road | 2017-10-27 11:00 UTC | Contributed 4 of 4 Observations |
| Napanee River, Ontario : Yarker, Ontario | 2017-10-27 10:10 UTC | Contributed 4 of 4 Observations |
| Upper Napanee River (NE of Colebrook Dam) : NE of Colebrook, Ontario | 2017-10-27 10:20 UTC | Contributed 4 of 4 Observations |
| Varty Lake, Ontario : Just south of Snake Island | 2017-07-28 18:10 UTC | Contributed 1 of 1 Observations |