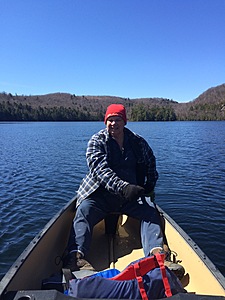 Fédération des Lacs de Val-des-Monts
Lac McGlashan et Girard
You need to be registered to request to join groups. Sign Up
About
We look after these two small lakes in Val-des-Monts. They are connected by a small stream.
Testing Protocol
We follow the testing protocol taught by the Federation des Lacs de Val-des-Monts: http://www.federationdeslacs.ca/27-la-qualit-de-leau and conduct yearly Phosphorus testing after 'ice-off' when the lake's naturally remixing. We collect water from a 12ft water column.
We also record observations for temperature and wildlife on the shorelines.
Members (3)
Last Observation Sat, 08 Dec 2018 17:00 UTC

Last Observation Mon, 24 Apr 2017 16:00 UTC

Last Observation Sat, 20 Jan 2018 09:30 UTC
Locations & Observations