Trail Side Dock
Rabbit Lake
Kenora, Ontario, Canada
Rabbit Lake is a small lake that feeds into Lake of the Woods, has many house adjacent to it, and a public beach and park as well. Sample site is the dock closest to the start of the trail system.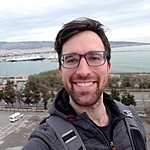 Lat: 49.7871999
Lng: -94.4592999
Waterbody Type: Lake
Timezone: America/Winnipeg
Latest Photos
No photos uploaded.
Observations Summary
---
Observation Tests Summary
---