Scout Valley Mill Creek Bridge
Mill Creek
Orillia, Ontario, Canada
This site is located just downstream of the Mill Creek Bridge.
Mill Creek is part of the Oro Creek North sub watershed of the Lake Simcoe Watershed. Mill Creek makes its way through Scout Valley, under Hwy 11, through a Provincially Significant Wetland, and then merges with "Ben's Ditch" before flowing into Lake Simcoe beside the City of Orillia Landfill.
This location is frequented by off leash dogs. Please contact the Couchiching Conservancy if you would like a few off-leash dog brochures to hand-out if needed.
Site ID: WQ64
Lat: 44.5822913
Lng: -79.4484043
Waterbody Type: Stream
Timezone: Canada/Eastern
Latest photos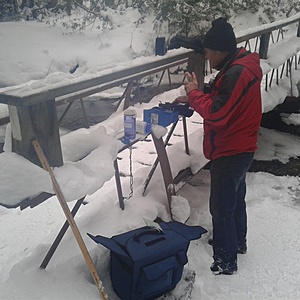 View all photos
Observations summary
---
Observation tests summary
---