Leaking Gas Well drainage plume from marsh
Big Creek
Ontario, Canada
Water drainage from nearby wetland into creek. Water milky in appearance (milkiness varies with intensity of leak from well due to fluctuating pressure below ground and release of Hydrogen Sulphide) - becomes less milky with dilution by creek water flow. Samples taken at outlet - where slow moving wetland discharge enters creek.
Site of leaking gas well has monitor which is supposed to alarm if dangerous levels exist.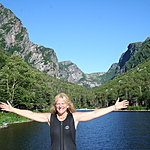 Site ID: H2S
Lat: 42.7696517
Lng: -80.4975557
Waterbody Type: Creek
Timezone: America/Toronto
Latest photos
No photos uploaded.
Observation tests summary
---