Fitness Center Dock
Wabigoon River
Ontario, Canada
Testing site is located at the end of a public dock across from the Dryden Fitness Center. The water is relatively fast moving and deep. The Dryden paper mill is located directly on the other side of the river.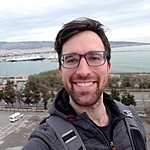 Lat: 49.7803998
Lng: -92.8406002
Waterbody Type: Unknown
Timezone: America/Winnipeg
Latest photos
No photos uploaded.
Observation tests summary
---