Bottom of Clover Way field
Saltergate Beck
Harrogate, North Yorkshire, United Kingdom
Mostly natural creek with at least 5-15m of Riperean buffer from the park and field. Small path leads you down and along this section. Flow is low even though it has rained.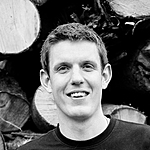 Lat: 54.0045227
Lng: -1.5757192
Waterbody Type: Creek
Timezone: Europe/London
Latest photos
View all photos
Some trash has blown in but overall very natural and pretty with lots of birds singing, mosquitoes, wasps. Day is partly cloudy with wind. Low flow. Apparently the reservoir is low too.