Montgomery Shore
Mississippi Lake
Ontario, Canada
West of centre of First Lake between Montgomery Shore and large rice patch. Water is typically still, while the water flow from Second Lake to the Mississippi River (Carleton Place is east of the centre of First Lake.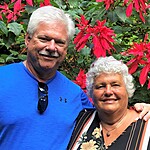 Lat: 45.1195715
Lng: -76.1802292
Waterbody Type: Unknown
Timezone: America/Toronto
Latest Photos
No photos uploaded.
Observation Tests Summary
---