Venice
Venice Canal
Venice, Venezia, Italy
Water has a lot of surface motion and is agitated by a lot of boats. Very murky water and green. Lat: 45.4412802
Lng: 12.3232858
Waterbody Type: Canal
Timezone: Europe/Rome
Latest photos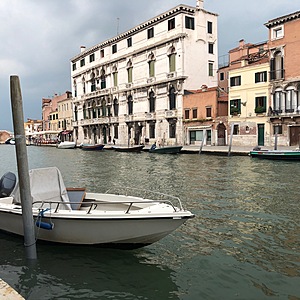 View all photos
Observed on
2019-07-07
Water is from the Adriatic Sea. Can't see the bottom at all and the canal is built on clay and ro...