Venice
Venice Canal
Venice, Venezia, Italy
Water has a lot of surface motion and is agitated by a lot of boats. Very murky water and green. Lat: 45.4412802
Lng: 12.3232858
Waterbody Type: Canal
Timezone: Europe/Rome
Latest photos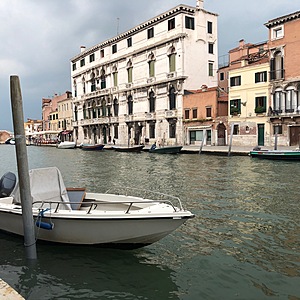 View all photos
Water is from the Adriatic Sea. Can't see the bottom at all and the canal is built on clay and rock on top of trees. Air is slightly salty. Some garbage and sea weed float around the surface. The surface is always exposed to the sun. Can see fuel slicks from boats.