Leake County Water Park
Pearl River
Canton, Mississippi, United States
Boat launch, fishing piers, rest rooms, and RV amenities are available. This site is operated by Pearl River Valley Water Supply District and employs a resident manager.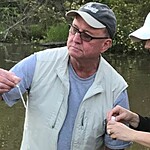 Site ID: LC
Lat: 32.6338998
Lng: -89.7313714
Waterbody Type: River
Timezone: America/Chicago
Latest photos
No photos uploaded.
There are currently no issues at this location.