Drewry Lake
Ontario, Canada
Drewry Lake is a small lake that receives its water from Morgan Lake. Drewry Lake feeds into Black Sturgeon Lake which in turn feeds into the Winnipeg River. The water has a slow current which culminates into shallow rapids under the bridge that crosses the lake. The sample site is reached by canoe.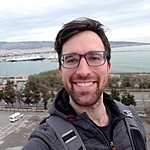 Site ID: DR-01
Lat: 49.8181146
Lng: -94.2392922
Waterbody Type: Lake
Timezone: America/Winnipeg
Latest photos
No photos uploaded.
Observations summary
---
Observation tests summary
---