Salmon River in Roblin
Salmon River
Ontario, Canada
Public access point along the Salmon River, in Roblin. Sample location upstream from the bridge, adjacent Hwy 41. Course gravel substrate, good riparian edge at this location.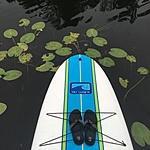 Group

: Protect Our Waters
Site ID: SR-RB-01
Lat: 44.3753429
Lng: -77.0192242
Waterbody Type: River
Timezone: America/Toronto
Latest photos
View all photos
There are currently no issues at this location.