Off the dock for 4221 Lewis Loop Road South Theodore, Al 36582
Fowl River
Theodore, Alabama, United States
Off the dock for 4221 Lewis Loop Road South Theodore, Al 36582 Site ID: AWW site 06018005
Lat: 30.4515964
Lng: -88.1381178
Waterbody Type: River
Timezone: America/Chicago
Latest photos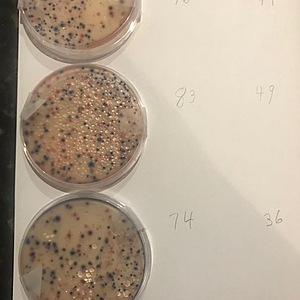 View all photos
R card used for bacteriological
Used R card for bacteriological
R-card used for bacteriological
R card used for bacteriological
Used R card for bacteriological
2.72 inches of rain in 48 hours ahead of sampling.
3.06"rain 24 hours prior to sample
No rain in a week prior to sample
Took Bacteriological samples up stream and downstream after last months readings were high. Up stream was 100-ecoli and 100 general. Downstream was 0-ecoli and 400 general.
E-coli and General both were very high after Decembers numbers were more normal.