Off the dock for 4221 Lewis Loop Road South Theodore, Al 36582
Fowl River
Theodore, Alabama, United States
Off the dock for 4221 Lewis Loop Road South Theodore, Al 36582 Site ID: AWW site 06018005
Lat: 30.4515964
Lng: -88.1381178
Waterbody Type: River
Timezone: America/Chicago
Latest photos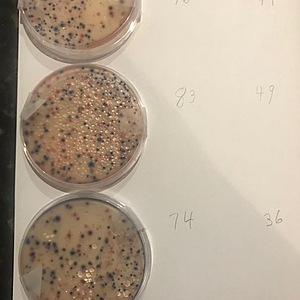 View all photos
I have had high total colonies and high e-coli over the last two months. This month I took a upstream and a downstream sample. Mobile Bay keepers also took samples. my samples showed no e-coli in the normal sample and only 1 colony in the ustream sample. the results were upstream 100 e coli and 800 general. the downstream showed 0 e coli an 500 general. I have not heard back from Mobile Bay keepers with their numbers.
This is second month in a row that total number of colonies are high and e_coli is very high.
My incubated samples looked very different from my normal samples. there were significantly more colonies and there were little blisters in the media. The e-coli is higher than I have ever seen
Adequate Depth and falling tide
adequate depth, rising tide, no rainfall in last 24 hours.
adequate depth and a rising tide
adequate depth and rising tide.
Bacteriological sample media expiration date March 2019