1st Footbridge N. of Des Epinettes Ave.
Bilberry Creek
Ottawa, Ontario, Canada
Testing site is under the first footbridge of the trail north of Des Epinettes Avenue. Erosion and landslides affected both sides of the creek due to heavy rains in April 2017. The area upstream of the testing site has been under construction for months as the city is adding retaining walls and rocks, and driving steel posts into the ground to increase stability. The creek was temporarily diverted by a nearby channel under Des Epinettes Avenue for easier construction access.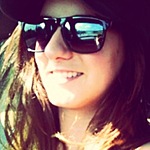 Lat: 45.4641941
Lng: -75.5071449
Waterbody Type: Unknown
Timezone: America/Toronto
Latest photos
View all photos
Cloudy day with light breeze. Rain in the past 48 hrs. Water was murky and running faster than usual. A crow flew overhead. There was lots of noise coming from a top soil/mulch truck parked on Turnberry Road which was dispensing mulch pneumatically on the west river bank where they were planting trees.
Sunny, no wind. Heavy rain in the past 24 hrs. Higher water level. Construction for bank stabilization ongoing. A bumble bee was flying around close to the water.
Sunny day with some clouds. Windy. Rain in the past 24 hrs. Could hear birds in the trees.
Sunny day, light breeze. Light rain in the past 24 hrs. Water is murky. Leaves have started to fall off the surrounding trees.
Mostly sunny with some clouds. No rain in the past 48 hrs. Light breeze.
Cloudy, no breeze. Rain in the past 12 hours. Can hear construction upstream. Water is running faster and water level is higher. Spotted a dead fish under a rock mid-stream.
Cloudy and windy. Rain in the past 24 hrs. Can hear the excavators and trucks from the construction upstream.
Sunny day, no wind. Heavy rain in the past 48 hrs.