1st Footbridge N. of Des Epinettes Ave.
Bilberry Creek
Ottawa, Ontario, Canada
Testing site is under the first footbridge of the trail north of Des Epinettes Avenue. Erosion and landslides affected both sides of the creek due to heavy rains in April 2017. The area upstream of the testing site has been under construction for months as the city is adding retaining walls and rocks, and driving steel posts into the ground to increase stability. The creek was temporarily diverted by a nearby channel under Des Epinettes Avenue for easier construction access.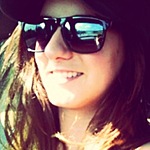 Lat: 45.4641941
Lng: -75.5071449
Waterbody Type: Unknown
Timezone: America/Toronto
Latest photos
View all photos