Prescott-Russel Trail Link, Orleans
"Garbage Dump Creek"
Ottawa, Ontario, Canada
A small creek running behind the garbage dump on Navan Road. Water flow crosses under the Prescott-Russel Trail Link path through a concrete culvert.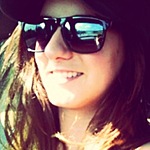 Lat: 45.4211815
Lng: -75.4959655
Waterbody Type: Unknown
Timezone: America/Toronto
Latest photos
View all photos
There are currently no issues at this location.