Request to join group
You need to be registered to request to join groups.
Sign Up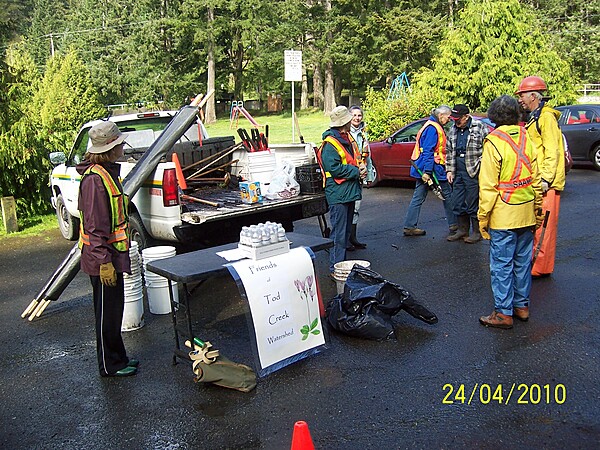 Friends of Tod Creek Watershed
Water Quality monitoring
Leaderboard View all members
About
✓ This group has requested to integrate with DataStream. If the dataset is suitable, it will be shared automatically with DataStream. What's this?
Read more
Locations contributed to
| Date Range | Locations | Observations | Issues |
| --- | --- | --- | --- |
| January 22, 2023 - August 27, 2023 | Maltby Lake : Maltby Lake dock | 9 | 0 |
| January 22, 2023 - August 27, 2023 | Tod Creek headwaters at Prospect Lake : Tod Creek | 8 | 0 |
| January 22, 2023 - August 27, 2023 | Tod Creek : Lohr Road Bridge | 8 | 0 |
| January 22, 2023 - August 27, 2023 | Tod Creek : Red Barn Bridge | 8 | 0 |
| January 22, 2023 - August 27, 2023 | Tod Creek : Durrance Road | 9 | 0 |
| January 22, 2023 - August 27, 2023 | Tod Creek : Farmington Road | 7 | 0 |
| January 22, 2023 - August 27, 2023 | Durrance Lake : Durrance Lake Dam | 8 | 0 |
| January 22, 2023 - August 27, 2023 | Killarney Creek : Meadowbrook Road | 8 | 0 |