Burnaby Lake Nature House Dock : Burnaby Lake
Burnaby, British Columbia, Canada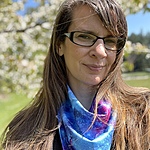 Water quality tests
✓ Quality checked by Water Rangers What's this?
---
Wildlife
---
Weather
Current weather
What's this?
No clouds, but wildfire smoke in the area is blocking the sun. Little wind.
---
Latest photos
---
Notes
The usual Canada Geese, Great Blue Heron, Mallards, Wood Ducks, Pipers, Red-winged black birds. No fish. Observed a half dozen instances of gas bubbling from lake bottom.
---