New Edinburgh Boat Club West Dock
Ottawa River
Gatineau, Ontario, Canada
Off the dock from the boatclub.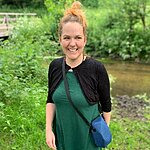 Latest photos
View all photos
At the ONEC to teach students from Ashbury College about water quality parameters and benthic invertebrates!
Testing session with 60 Ashbury College Grade 8 kids. Warm sunny day, light winds, light rain the previous evening. Quite a lot of old goose feces on the docks.
Other test results:
Nitrite: >0.1mg/L
Calcium: 5.61mg/L
Magnesium: 1.27mg/L
Sodium: 3.1mg/L