River Bend Forest Preserve site
Sangamon River
Mahomet, Illinois, United States
This site on the large gravel bar located on the west bank of the river about 160 feet upstream of the giant log jam. The exact location is strait forward as you exit the foot path onto the gravel bar.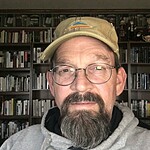 Group

: Winter Chloride Watchers
Site ID: R05-001-08
Lat: 40.1868745
Lng: -88.420136
Waterbody Type: River
Timezone: America/Chicago
Latest photos
View all photos
There are currently no issues at this location.