KC's Dock
Lake Cane
Orlando, Florida, United States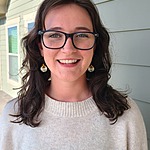 Lat: 28.4858929
Lng: -81.4691377
Waterbody Type: Lake
Timezone: America/New_York
Latest photos
View all photos
Lots of yellow/green "dust" coating the water surface and floating beneath.
First test 5 days after Hurricane Ian.
There was a layer of bright green/yellow scum on the surface (see pictures.) There were also lots of green globs below the surgace. Pollen?
Saw a snapping turtle bobbing along under the dock. :)
Lots of green globules floating near the dock. See picture.