SECCHI DISK MONITORING SITE 2
Halls Mill Creek
Mobile, Alabama, United States
Halls mill creek is a tributary of dog river. this location is an area where there is fishing, boating, canoeing and kayaking as well as water sports such as skiing, tubing, wakeboarding. This area of Halls Mill Creek is commonly referred to as the "big basin", known for boating as well as fishing.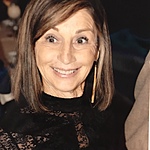 Lat: 30.5963814
Lng: -88.1277001
Waterbody Type: Unknown
Timezone: America/Chicago
Latest photos
No photos uploaded.
This observation was made two days after extremely, heavy rainfall (5.03 inches) that fell in a short time frame. Lots of flooding reported
We had an extreme amount of boat traffic today, probably the reason for the reading. I plan to repeat tomorrow, hope for improvement
The water was extremely murky, heavy rainfall off and on all day
Unusual high level of grass and algae in the water today
Manatees in nearby canal, could see their tracking device when surfacing