RVL-39_P6
Big Rideau Lake
Portland, Ontario, Canada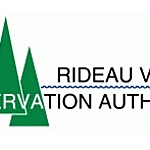 Lat: 44.7005001
Lng: -76.186
Waterbody Type: Lake
Timezone: America/Toronto
Latest photos
View all photos
Hot sunny cloudy
Rain on the way
Patches of algae floating
Water clear
Geese landed
Slight breeze , sunny
Water clear to bottom with weeds clearly visible. No suspended mud at this test location.
Water clear, short weeds visible on the bottom, small algae bloom on surface beside steel dock
There were no significant changes in the surrounding test environment.
Test site at corner of steel framed slip next to Bayview Harbour long dock.
"Lawn slopes to rusty retaining wall