Parc Moussette
Ottawa River
Gatineau, Quebec, Canada
Parc Moussette. This is a sandy beach where lots of ducks and geese like to hang out. E.coli tests conducted weekly by the City of Gatineau.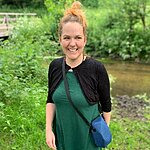 Latest photos
View all photos
At the beach for "La Fête des Plages." Lots of people out. Hot and muggy.
Lots of duck and geese with their young families!
Very windy and partly cloudy. Water is clear with a brown tint. Got a lot of rain yesterday, so may be affecting water quality.