Highway 28 Bridge
Strong River
Pinola, Mississippi, United States
The Highway 28 Bridge is 10 river miles upstream of the Bridgeport Road Bridge, two miles west of Pinola, MS, and 10 miles east of Georgetown, MS. Access the river from the parking lot at the southeast corner of the bridge and sample at the sandy water's edge off a path near the parking lot.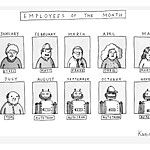 Lat: 31.8862292
Lng: -89.9933247
Waterbody Type: River
Timezone: America/Chicago
Latest photos
No photos uploaded.
There are currently no issues at this location.