Near deck, off Montcalm
Ruisseau de la Brasserie
Gatineau, Quebec, Canada
It is moving water. Man-made walls. I take my samples off the side of the dock. Not much natural environment around.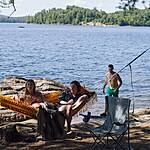 Location created by
Amy R
Site ID: RB-002
Lat: 45.4267839
Lng: -75.7253051
Waterbody Type: Unknown
Timezone: America/Toronto
Latest Photos
No photos uploaded.
There are currently no issues at this location.