Kispiox River at Wookey Rd
Kispiox River
British Columbia, Canada
Kispiox River, accessed from Wookey Rd off of Poplar Park Rd. Four wheel drive required to drive down to river bar. River is wadeable here and easy to access.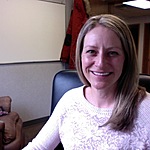 Site ID: KR2
Lat: 55.4613863
Lng: -127.7351934
Waterbody Type: River
Timezone: America/Vancouver
Latest Photos
No photos uploaded.
There are no observations yet.