Monterosso
Mediterranian Sea
Monterosso, La Spezia, Italy
Public beach with rocks and lots of people and boats around. Lat: 44.1445957
Lng: 9.6472849
Waterbody Type: Unknown
Timezone: Europe/Rome
Latest Photos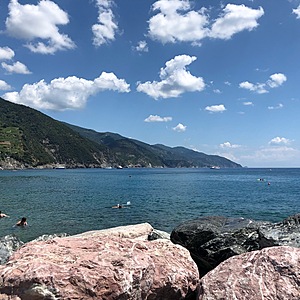 View all photos
There are lots of people swimming and small waves. There are boats around and no shade for the water. There were very few plants in the water and I didn't see any fish. The floor is all rocks and there is no shade over the water.