Doctor's Lake
Doctor's Lake
Fleming Island, Florida, United States
Doctor's Lake is off the St. Johns River in Clay County, FL. The lake is southwest of Jacksonville, FL. Dock location is the South Side of the Lake in the Eagle Harbor Community. Dock location is N. Lakeshore Dr. and Eagle Harbor Parkway. (Hog Point on Lake)
Water is moving and brackish. Surface is 13 sq. Miles.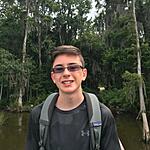 Lat: 30.1227775
Lng: -81.7301646
Waterbody Type: Lake
Timezone: America/New_York
Latest Photos
No photos uploaded.
Ammonia .25 water at south dock closer to Black Creek foamy close to shore, which we have not seen before
Ammonia 0. Water thermometer giving in accurate readings.
Ammonia .25 Water thermometer is broken and not giving accurate reading.