Boyd's Creek
Boyd's Creek
Severn Bridge, Ontario, Canada
Depth Meter Stick installed at waters edge.
This site located on Boyd's Creek as it flows through a wetland area in the Alexander Hope Smith Nature Reserve, a 223 acre property owned by the Couchiching Conservancy.
This site has previously been monitored by Conservancy volunteers Lorraine and Jerry Brown, and Cathy Massig.
Site ID: WQ42
Lat: 44.7640613
Lng: -79.3163109
Waterbody Type: Creek
Timezone: America/Toronto
Latest photos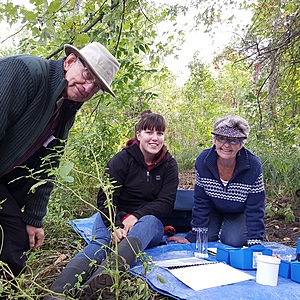 View all photos
Observations summary
---
Observation tests summary
---