Main Entrance Behind Cedarhill Park
Barrhaven Quarry
Ottawa, Ontario, Canada
Entrance to the quarry is behind cedarhill estates along a walking path. There are 8 entrances testing location is off the second.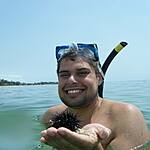 Lat: 45.2840211
Lng: -75.8030677
Waterbody Type: Lake
Timezone: America/Toronto
Latest photos
View all photos
Lots of wildlife on this trip. A Cormorant, Blue heron and Painted Turtle were the most charismatic-- we have gone approximately 5 days without any major rainfall.
Great weather for biking, density of mosquitoes in the area is increasing always a good idea to bring repellent
Observation followed rain period.
Large amount of rainfall in the past week, although not measuring water levels it is clear that the quarry water levels went up.
Observation taken in the evening after a afternoon of scattered showers.
Sunny day High was 15 degrees, Ice covering about two-thirds of the quarry. Saw many Mosquito larvae.