Downstream of Marco Polo bridge
Marsh creek
St. John, New Brunswick, Canada
Downstream of Marco Polo bridge on the left side. Sample was taken in an eddy not in the direct current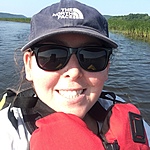 Lat: 45.2837494
Lng: -66.0510278
Waterbody Type: Unknown
Timezone: America/Moncton
Latest photos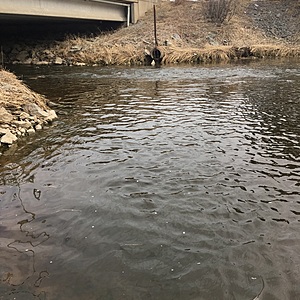 View all photos
Invasive species = wild parsnip.
Birds seen = duck, goose, and gulls.
Plants = grasses were just starting to grow and dead stocks of wild flowers were observed along the hill down to the creek. Green algae was also observed in the shallow section of the watercourse.
The water clarity was rated as clear.
The canopy cover was rated as open.
The substrate was 50% cobble and 50% silt.
Lots of garbage in the riparian area and a shopping card in the creek.