West Beach, Cayo Costa
Gulf of Mexico
Captiva, Florida, United States
This white sand beach is located within the Cayo Costa State Park. This area is subject to tidal action and a rip tide is often present. Beware of the sea urchins roaming the sea bottom (although they seem to shield themselves using broken shells).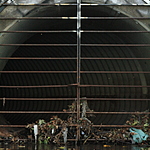 Lat: 26.6902763
Lng: -82.2576427
Waterbody Type: Bay
Timezone: America/New_York
Latest photos
No photos uploaded.
There are currently no issues at this location.