Wallace Landing #1
Little Lagoon
Gulf Shores, Alabama, United States
This is a sample location on commonly held water front of Wallace family descendants.
Created when a BCSS line broke and had a sewage spill that made its way into the Lagoon via drainage ditch.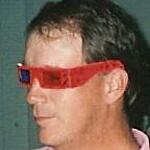 Lat: 30.2542667
Lng: -87.718792
Waterbody Type: Unknown
Timezone: America/Chicago
Latest Photos
No photos uploaded.
There are currently no notes at this location.