Wolf River at Menge Ave
Wolf River
Pass Christian, Mississippi, United States
This is off Menge Ave to east, on Wolf River. Lat: 30.3780597
Lng: -89.2319441
Waterbody Type: River
Timezone: America/Chicago
Latest photos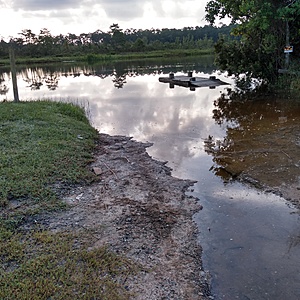 View all photos
Sunny, clear day; Great White Egret feeding in river; birds singing in area; fish jumping in river.
It was a clear sunny, day.
This bacteriological monitoring was taken after a rainy week. The site was completely different than it was last week for the water chemistry monitoring. The water was at a high level (after the rain); it was oily in spots; there was debris in spots as well.
While the water was not clear during the chemistry monitoring, there was no oil no debris.
This observation was taken on a clear, sunny day.