Loch Leven at Ben Voirlick Drive
Loch Leven
Saskatchewan, Canada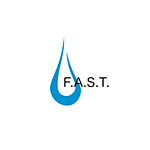 Lat: 49.6685168
Lng: -109.5010884
Waterbody Type: Lake
Timezone: America/Regina
Latest photos
View all photos
It was very windy (43km), so was difficult to keep the canoe in one place long enough to get the water depth. Other than the secchi test, we did all other tests from shore. There had been about 6" of snow on Tuesday or Wednesday. The water was VERY clear. No wildlife observed.
The water was clearer than previously...not as much green colour. Today was sun-cloud mix and had been similar to that for several days. While on the water, we saw no wildlife, but when leaving the lake we saw a flock of mallards near the small beach.
It was a calm, mainly sunny day—no rain/storms in the last few days.
Slime on everything
Observed by N and D Dobson
Observed by D and N Dobson
July has been very hot, water is green
Observed by N and D Dobson
Observed by D. and N. Dobson
Observed by trained limnologist
Observed by trained limnologist