Issue Report
Pollution
Gulf Shores, Alabama, United States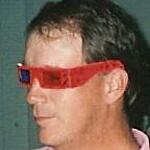 ---
About this Location
Little Lagoon : Wallace Landing #1
This is a sample location on commonly held water front of Wallace family descendants. Created when a BCSS line broke and had a sewage spill that ...
Mid day saturday, llps board member reports sewage spill with bcss line on right of way fronting their water front property. spill was flowing into lagoon. bcss repaired line but performed little cleanup. llps tested several locations on the water front for bacteria with coliscan ez gel protocol sunday 16-12-18 ~1:30pm. first results tomorrow. would like to be sure that this was reported to adem and/or other oversight agencies.
Weather
Cloudy, N wind 10-15, gust to 20.
Have you seen this before?
Not at this site
Have you notified any other agencies?
COGS, GSU, BCSS
---
Issue History