Issue Report
Pollution
Sherbrooke, Quebec, Canada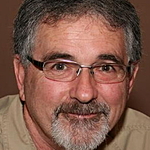 ---
About this Location
Ruisseau Nick : Ruisseau Nick
Sortie du ruisseau Nick dans la rivière Magog. Un important delta qui se rend jusqu'au centre de la rivière La ville ne fera rien tant qu'il n'y ...
L'eau du ruisseau est brune, je remonte le ruisseau nic pour déterminer la source des déversements, et on peut voir qu'il y a un remblayage qui se fait sur une propriété a quelques dizaine mêtres du ruisseau de plus une barrière anti deversement inadéquate a ée placé a travers l'enbranchement du ruisseau
Weather
ensoleillé
Have you seen this before?
répétitif depuis quelques années
Have you notified any other agencies?
Ville de Sherbrooke, et le MDDLECC
---
Issue History