Issue report
Shoreline
Jalisco, Mexico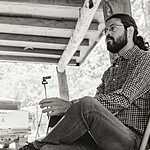 ---
About this Location
Arroyo Ahuacapán : Nacimiento Las Truchas
El Tanque "Las Truchas" almacena y distribuye el agua de uso y consumo humano para la localidad de Ahuacapán. El agua nace en la Sierra de Manantlá...
Notes
Se encontró tala de dos árboles. no se encontró basura en la zona. avistamiento de aves con diferentes sonidos y presencia de humo. mariposas. se percibió menor cantidad de agua.
Details:
Have you seen this before?
Si
Have you notified any other agencies?
No
Weather
---
Issue history