Issue report
Shoreline
Jalisco, Mexico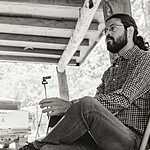 ---
About this Location
Arroyo El Profundo : El Profundo
Toma de agua que abastece a la localidad de La Lima, Ayutita y una parte de Autlán de la Grana para uso público urbano. Nace en la nanocuenca El Pr...
Notes
Se encontró el lugar deforestado, con al menos 15 árboles talados. observamos aves así como sus diferentes sonidos. en el cauce del arroyo observamos brote de colomos. no encuentramos desechos del ser humano pero si mucha hojarasca como producto de la tala.
Details:
Have you seen this before?
No lo recuerdo
Have you notified any other agencies?
No
Weather
---
Issue history