Issue report
Water quality
Val Des Monts, Quebec, Canada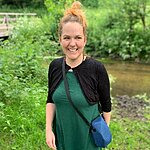 ---
About this Location
Lac McGlashan : Near the stream that comes from Lac Girard
Lots of sand entering the lake from the rainstorm! sand and gravel is coming from the road and washing into the stream and then creating a sand plume in the water.
Weather
Heavy rain over the past 24 hours
Have you seen this before?
yes, every time we have a heavy rain storm
Have you notified any other agencies?
No
---
Issue history