Macassa Bay
Hamilton Harbour
Hamilton, Ontario, Canada
September 18th , writer noticed a significat increase in Blue-green algae growth which is rotting along the shoreline and in the marina. Putrid smell. On September 20th, local paper The Hamilton Spectator posted an article about the condition of water in the area noting a breach earlier in the summer which allowed untreated sewage into the harbour which resulted in the city posting an E. Coli warning and submitting 4 dead birds to the Ministry of Natural Resources to determine of the bird's deaths were related to the water contamination . As well, the article noted the very significant presence of rotting algae in the harbour and quoted appropriate officials to commit to attend to these issues.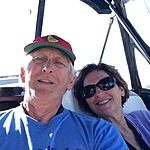 Lat: 43.2290224
Lng: -79.919443
Waterbody Type: Lake
Timezone: America/Toronto
Latest photos
No photos uploaded.