Princess Point
Cootes Paradise
Hamilton, Ontario, Canada
Sept 6/ 2018. Abundance of algae blooms, noticeable unpleasant odour from water. Posted notice of E. Coli contamination. ( since July 12th, 2018 ). Poor water flow. Notice a few Carp near surface of the water.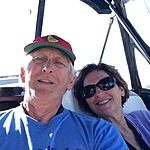 Lat: 43.2289494
Lng: -79.9194679
Waterbody Type: Unknown
Timezone: America/Toronto
Latest photos
No photos uploaded.